Banten Marine Emergency 156-162 Mhz Antenna with 5m Coax
Banten Marine Emergency 156-162 Mhz Antenna with 5m Coax
Brand:

Banten

Product Code:

0045
In Stock
Marine VHF Emergency 156,8 Mhz mt.0,25( 10" )- in watertight container rubber strips fixing
Essential safety equipment. Banten's emergency antenna is ready to go and can be transmitting in minutes. This 25cm antenna is wired up with a PL connector for immediate attachment, two straps that will fit any rail or stanchion and 5m of cable. Supplied in its own weatherproof storage canister it won't get damaged or tangled in the locker.
This telescopic whip extends to become a full-performance marine VHF antenna.
Comes complete with straps and connectors for all fixed and hand held VHF radios.
Factory Model #: 45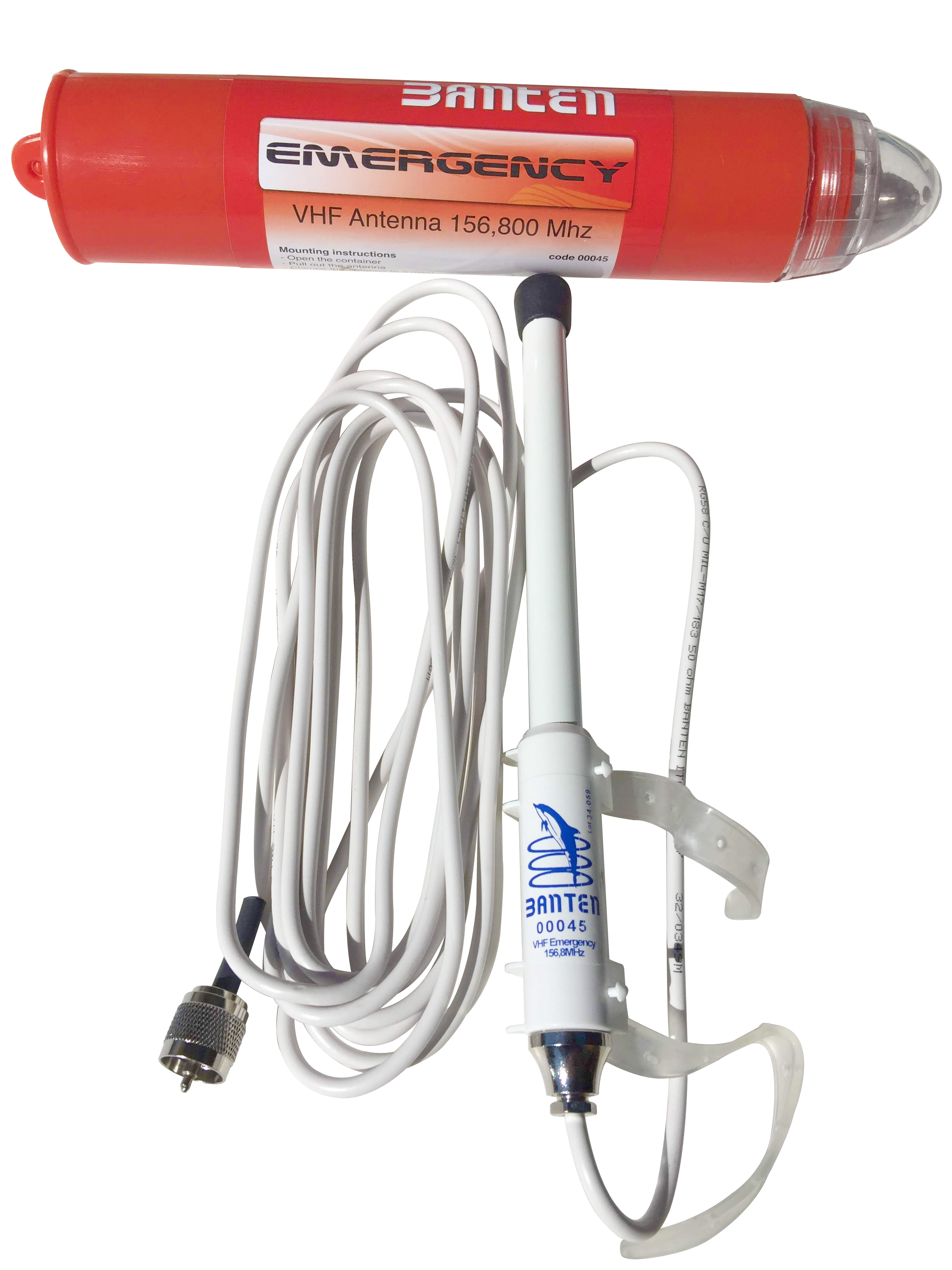 | | |
| --- | --- |
| Typology | antenna |
| Band | VHF |
| Frequency | 156,8 Mhz |
| Length mt | 0,25 m |
| Ferrule | Plastic |
| Style | plastic whip |
| Colour | white |
| Weight | 0,43 |
| Section | 1 |
| Mount | rubber strings |
| Cable or connectors | 5 mt RG58, PL male premounted |
| Gain | zero |
| S.W.R. | less than 1,5 |
| Polarization | Vertical |
| Max power | 50 |
| Lighting protection | Yes |
| DC Closed | Yes |
Tags: Marine VHF Antenna