Combo: Sirio 2016 (26.4 - 28.2 Mhz) Tunable Base Antenna + 100 ft Coax
Combo: Sirio 2016 (26.4 - 28.2 Mhz) Tunable Base Antenna + 100 ft Coax
Brand:

Sirio

Product Code:

SIR-BUND-1610
In Stock
Combo: Sirio 2016 (26.4 - 28.2 Mhz) Tunable Base Antenna + 100 ft Coax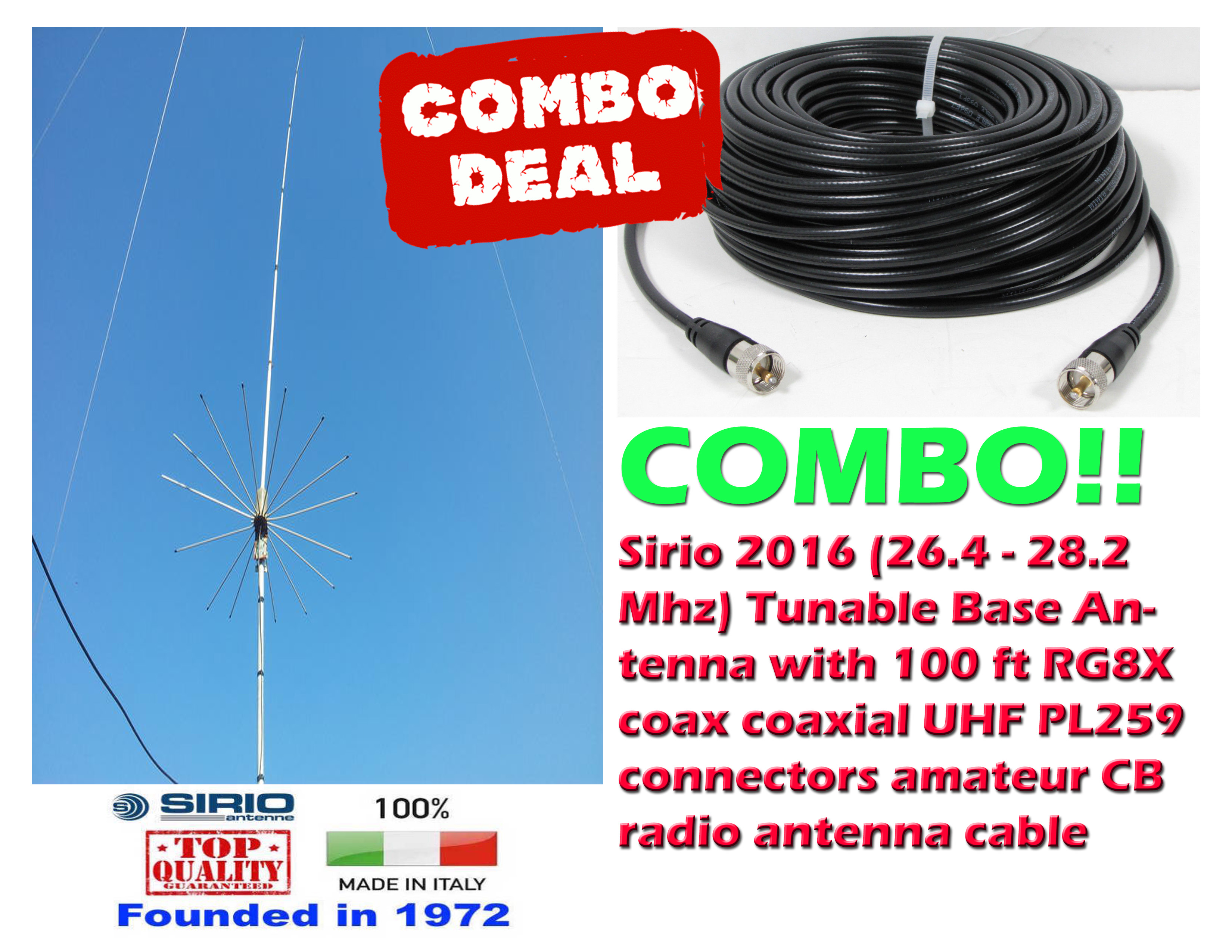 This Combo Kit contains the following high quality product:
1.Sirio 2016 (26.4 - 28.2 Mhz) Tunable Base Antenna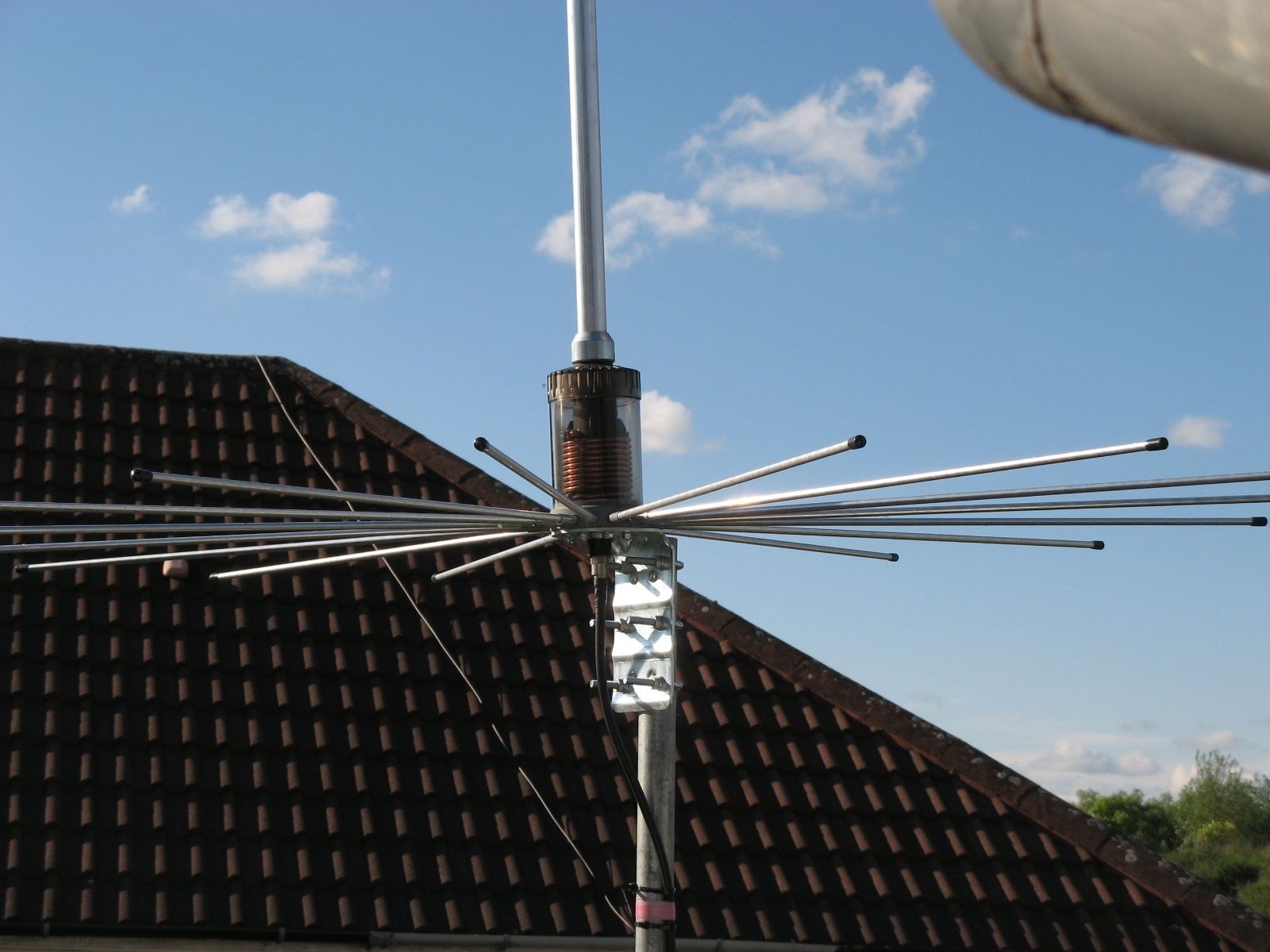 This is a high quality base station antenna tunable from 26.4 to 28.2 Mhz. Come with high power impedance transformer. Water proof, strong and easy to install, they allow very good links!

Features:
Base station antenna, Omnidirectional
High power handling capability
Low radiation angle for excellent DX
Coil protected by transparent cover
Whip equipped whit waterproof jointing sleeve
Equipped whit excellent multi element ground plane
Protection from static discharges DC-Ground
Made of aluminium alloy 6063 T-832
Electrical Data
Type: 5/8λ ground plane
Frequency range: tunable from 26.4 to 28.2 MHz
Impedance: 50Ω
Radiation (H-plane): 360° omnidirectional
Polarization: linear vertical
Gain: 1.3 dBd, 3.45 dBi
Bandwidth @ SWR ≤ 2: SIRIO 2016 : ≥ 2100 KHz
SWR @ res. freq.: ≤ 1.1
Max. power: 1000 Watts (CW) continuous 3000 Watts (CW) short time
Feed system / position: Transformer DC-ground / base
Connector: UHF-female
Mechanical Data
Materials: Aluminium, Copper, Nylon
Wind load / resistance: 166 N at 150 Km/h / 130 Km/h
Wind surface: 0.14 m²
Height (approx.): 6100 mm
Weight (approx.): 5300 gr
Radial length (approx.): SIRIO 2016: 700 mm
Mounting mast: Ø 40-50 mm


2.100 ft RG8X coax coaxial UHF PL259 connectors amateur CB radio antenna cable
This sale is for one brand new, Steren 100 ft long RG-8X coaxial cable with UHF (PL-259) plugs. Also known as Mini 8, this cable is approximately 1/4"" thick. This cable works great for ham radio, CB radio antennas, etc.
50 ohm impedance
0.242"" OD black PVC jacket
Stranded bare copper center conductor
Aluminum foil and bare copper braid shields
Polyethylene foam insulation
Fully molded nickel plated brass connectors
Shipping Weight: 8lbs
Manufactured by: Sirio Antenna
Tags: CB Antenna Kit